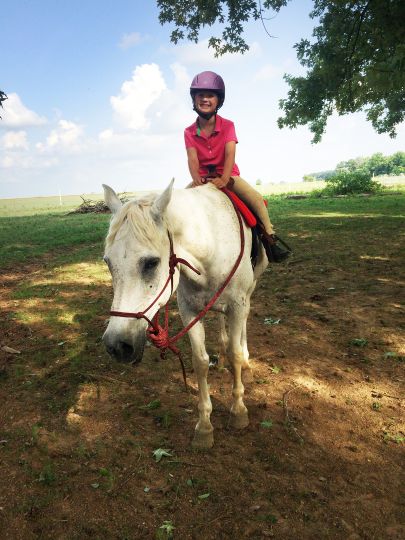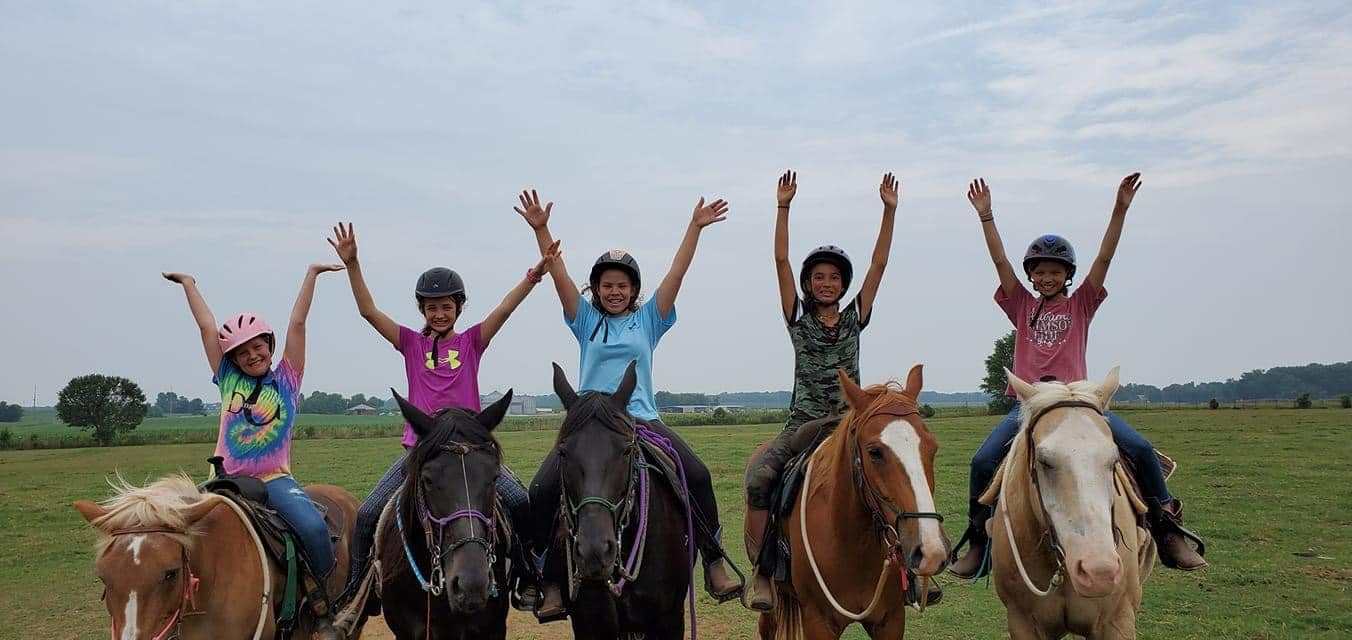 Horsemanship
Lessons Tell the Story of the Horse & Rider
Lessons at Oak Meadows are focused on comprehensive horsemanship – where safety is a priority, from routine care, grooming, groundwork games, and handling to riding and owning your own horse.
We teach a balanced seat in both Western and English disciplines and incorporate bareback work to improve the student's harmony with the horse Students will learn to build a partnership with their horse using the principles of Love, Language, and Leadership. The focus of every lesson is not only to help the student improve in his or her horsemanship skills but also to enjoy the experience of working and playing with horses.
Weekly lesson fees of $45 for group lessons and includes the use of the horse, tack, and grooming equipment. The student is asked to provide an ASTM/SEI certified riding helmet and shoes with a right-angle heel. School helmets are available for use until the student is able to obtain one for him/herself. Private lessons are $70 per session.
Our School Horses are specially selected for their dispositions and "Horsenalities" and go through extensive training before earning the badge of School Horse! We teach each student how to communicate with the horse and how to recognize the horse's communication back to them.
Questions by email to maggielbarnett@hotmail.com or by texting +1 (256) 690-8717
Summer Camp
Camp Dates for 2023
Spring Break Camp Date
March 13th-17th
Beginner 1 Camp Dates
May 29th-June 2nd
July 3rd-7th
July 24th-28th
Beginner 2 Camp Dates
June 5th-9th
July 10th-14th
Intermediate Camp Date
June 12th-16th
Advanced Camp
July 17th-21st
Camps require the student to bring lunch/drink (water provided); We at Oak Meadows understand that safety is a priority and that proper clothing that protects from the elements.  During our hot summers, lightweight stretchy jeans, capris, or shorts that reach the knee are fine.  Sunglasses or sun screen helps in bright light.  We also require a boot that protects the ankle, has a smooth sole, and no more than a ½ inch heel.   Camp hours are 7am-12:30pm with a short break for lunch.
To register please print and fill out our Summer camp registration shown below. We fill very quickly, so register as soon as possible.  The fee for horse camp is $425 per week with the first $75 as a nonrefundable deposit at registration. $350 balance due first day of camp
 ***If you anyone has any questions or concerns you can call/text our riding instructor,Maggie Barnett, at 256-690-8717.